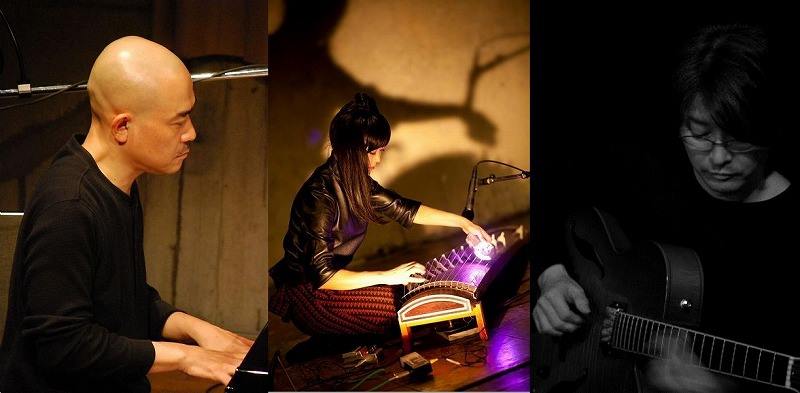 そろそろ来年の話をしても鬼に笑われないよね。
新春箏弾き初めは大阪のシェで素晴らしいピアニストの河合拓始さんとギターの磯端伸一さんとのトリオです。私は河合さんのオルガン、トイピアノは初めてなのでワクワクしております。
シェドゥーヴルのリードオルガンの響きも楽しみですね。
磯端さんとの共演もかなり久しぶりです。
今から非常に楽しみです!
(即興と題していますが作品の演奏もあるかもしれません。)
SOUND QUEST 〜即興初め〜
2014年1月6日(月)
開演: 20:00
予約:1500円/ 当日2000円 +ワンオーダー
出演:
河合拓始(リードオルガン、トイピアノ、鍵盤ハーモニカ)
磯端伸一 (ギター)
今西玲子(箏)
会場:
chef-d'oeuvre(シェ・ドゥーヴル)
http://www.facebook.com/chefdoeuvres
〒550-0011大阪市西区阿波座1-9-12
TEL/FAX : 06-6533-0770
(新年6日までお休みです、お問い合わせは各出演者にお願いします)
予約: soundquest.info@gmail.com
※ 地下鉄四ツ橋線本町駅22番出口から四ツ橋筋を南へ、3つめの筋を西へ、ファミリーマートを通り過ぎて50mほど歩いた 右側です 。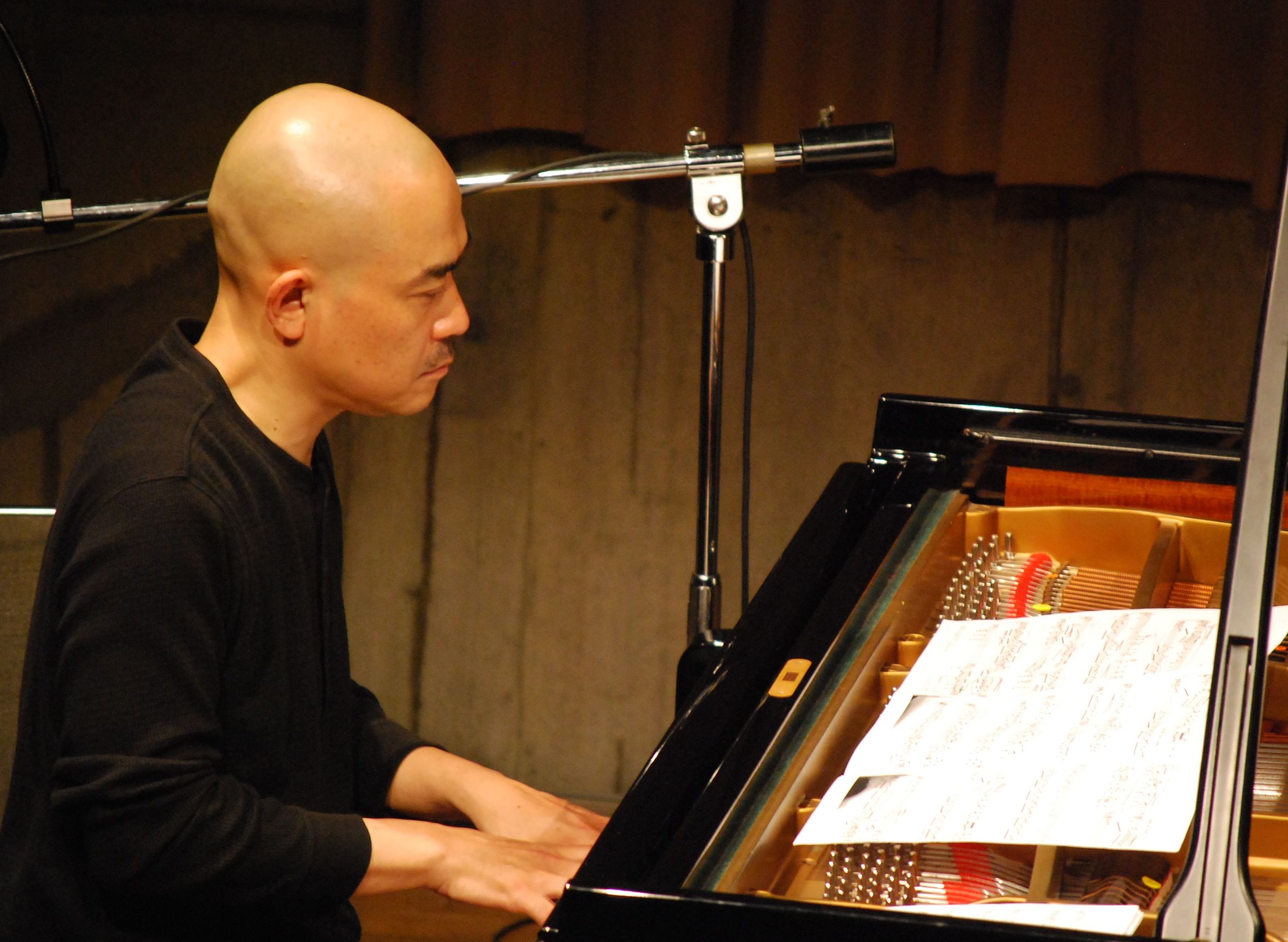 河合拓始(かわい・たくじ)
ピアニスト・即興演奏家・作曲家。1963年神戸市生まれ。東京芸術大学大学院修了。東京で20数年活動後、2012年から福岡県糸島市在住。現代音楽やクラシックのコンサート、即興演奏ライブ、トイピアノや鍵盤ハーモニカでの演奏会、朗読や舞踊との共演、自作やポピュラー系楽曲の演奏など活動は多岐に渡る。CDも多数。九州一円・関西・東京・欧米で演奏している。
http://www.sepia.dti.ne.jp/kawai/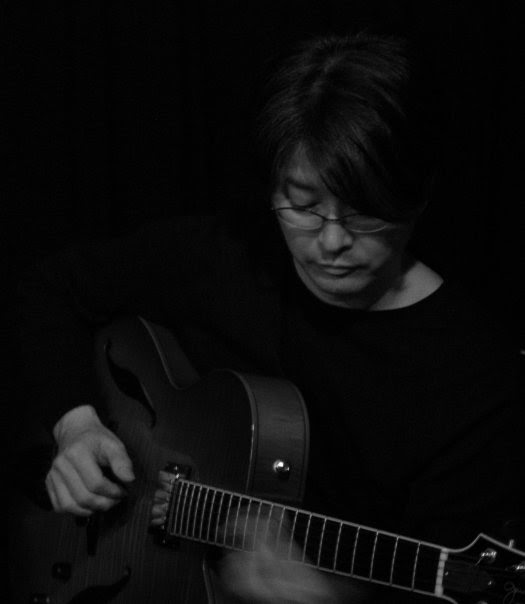 磯端伸一(いそはた・しんいち)
1962年大阪府出身。12歳の頃よりギターを弾き始める。同時期にジャズのハーモニーやアドリヴに魅かれて、ギターの技術とベーシックな音楽理論を独学で習得。1982年から'85年まで東京でティム・ドナヒューにフレットレス・ギターとジャズ理論を学ぶ。1985年から高柳昌行氏に師事、高柳氏の私塾にて氏の亡くなる1991年まで楽器の基礎技術を矯正習得し、高柳氏の音楽美学と哲学を学ぶ。1994年より兵庫県在住。
感覚イメージと独自の理論から構成されるギター・ミュージックは、デリケートで静謐な響き、透明な音色、日本的な「間・余白」などに勤しむ。
1996年から始めた主に他分野のアーティストとのコラボレーションでもあるライフワーク、series "EXISTENCE" は美的共有を目指し継続されている。
http://d.hatena.ne.jp/abst-si/about
http://www.myspace.com/isohata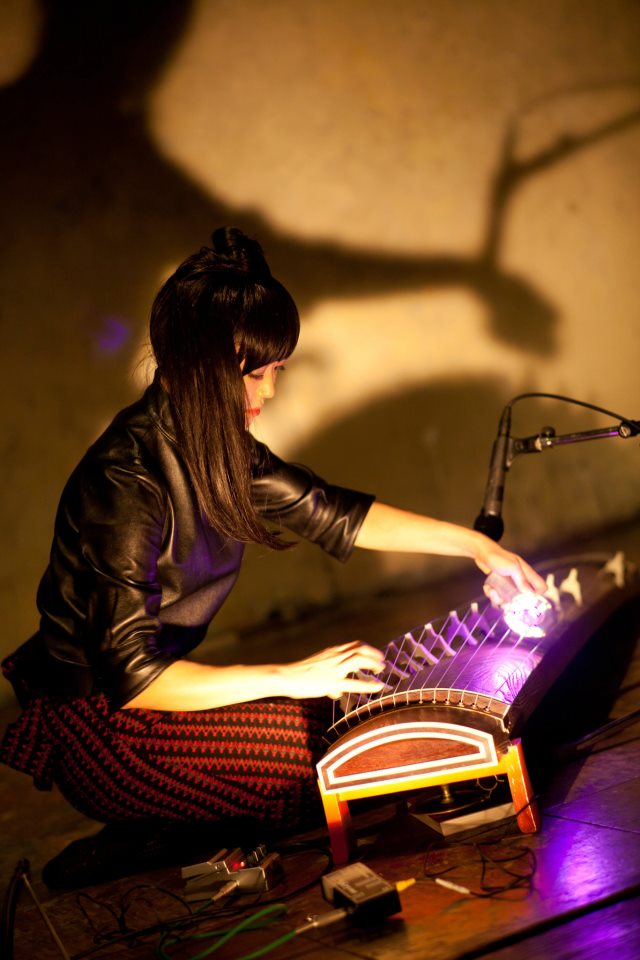 今西玲子 (Reiko Imanishi)
箏とエレクトロニクスを用いたパフォーマンスや即興演奏等で国内外の表現者との共演を重ね、現代ならではの出会いにより独自のメソッド、音色、音楽を引き出す試みを続ける。
2012年より拠点を東京に移し、大型フェスやパリコレ、豪華客船、伊勢神宮始め神社仏閣での奉納演奏等、活動の場を広げつつ、場に呼応する音色を求め、届ける旅を続ける。
http://soundquest.exblog.jp/
(English information)
SOUND QUEST -- new year's improvisation--
6 January, 2014
Start: 20:00
charge: adv. 1500yen/ door 2000yen +one order
artists:
Takuji Kawai (reed organ, toy piano, keyboard-harmonica)
Shin'ichi Isohata (guitar)
Reiko Imanishi (koto)
venue: chef-d'oeuvre
1-9-12, Awaza Nishiku Osaka city, 550-0011
TEL/FAX : 06-6533-0770
booking: soundquest.info@gmail.com
※ Walk to south from exit 22 of Subway Yotsubashi-line "Honmachi" station. Turn right(west) at the third street(the first signal). You can see the cafe to the right after walked past the "Family Mart" about 50m.
Takuji Kawai:
Pianist/improviser/composer. Currently living in Itoshima, Fukuoka, Japan.
Born in Kobe, Japan in 1963.Began to learn piano (classical style) at the age of four. And began to improvise around 1986.After graduating from Kyoto University (philosophy major),Kawai got master degree in musicology at Tokyo National University of Fine Arts and Music in 1991.
Since late 1980s, he has been active to have a concert as a pianist/improviser.
Has released CDs "Jewelry" (his own works) "Piano Plateaux" (50-minute solo improvisations)"Trio Improvisations at Artland" (with Hideo Ikegami and Hiroshi Shimizu)"Guutai to Mizu" (in collaboration with dancer Marga JO)
"Licentia Poetica" (song album with Suzueri and Jyoji Sawada)
"Transition" (improvisations with Tetuzi Akiyama) etc.
Since 1998 his compositions have been played publicly. Among recent commissioned works : "Han-ka-sei" (chamber orchestra), "Yesterday and Today" (15-min-long song), "Organza" (pipe organ) etc.
Has collaborated with many artists of other genres, e.g ballet and contemporary dancers, butoh dancers, poets, tanka-narrators, visual artists.
In 2008 he toured in Europe (Paris, Amsterdam, Berlin). He was invited to play
in the "1st UnCaged Toy Piano Festival" in New York in 2011.
Now his activity is:
(1) improvised music concerts: though he thinks himself basically as solo player,
he often plays with other musicians. Recently he plays with Tetuzi Akiyama, Seijiro Murayama, Katsura Yamauchi, Gianni Gebbia, Ab Baars, Ig Henneman, Hugues Vincent, Yasuhiro Usui, Ken'ichi Matsumoto among others.
(2) concerts of his own works: his recent compositions include "Nobi" (piano cycle with recitation), "kt" (piano solo series, Nos.1-5 already premiered) and he also writes many short piano pieces and many songs.
(3) concerts of contemporary compositions: he plays (solo or with other musicians) works by John Cage, Morton Feldman, Giacinto Scelsi, Yuji Takahashi,
Mamoru Fujieda, Yori-aki Matsudaira, Hirokazu Hiraishi and others.
(4) alongside collaborations with stage artists as a pianist/composer,
Kawai himself does performance acting, moving, reciting these years. One of such performance is: "Piano Theater: 10 strategies toward madness" premiered in Theater X 8th International Festival 2008.
http://www.sepia.dti.ne.jp/kawai/
Shin'ichi Isohata :
He was born in 1962 in Osaka, began to play a guitar from 12 years old, and soon got interested in the harmony and ad-lib of jazz, then began to study them and guitar technique by self-education.
He studied modern jazz theory and fretless guitar technique under Tim Donahue during 1982-'85. After that He studied under Masayuki Takayanagi during 1985-'91, He corrected the foundation of the technique of a guitar thoroughly in Takayanagi's private school, and learned his aesthetics and philosophy of music a lot . Isohata was one of Takayanagi's last few students. He lives in Hyogo since 1994.
His musical activities have many variations, and he has a lot of experiences as costarring with many wonderful musicians. His guitar music consists of Images that are created from the perception, and his original theoretical structure. His music has so delicate calm sound, clear tone, and a Japan beauty. His lifework, series"EXISTENCE" was started from 1996. It aims at sharing of esthetic space with artists of other fields, also it will be continued throughout his life.
http://d.hatena.ne.jp/abst-si/about
http://www.myspace.com/isohata
Reiko Imanishi
koto, voice, electronics, compose.
Began to study the koto (Japanese traditional 13-stringed zither) and
piano at age four. Studied sound media at Inter Medium Institute
Graduate Course (Osaka) and ethnomusicology at SOAS, the London
University Graduate Course (London). Her performing style has been
developed for expanding the possibility of the koto, pursuing original playing methods by using electronics, performing with various musicians, artists and dancers etc. at various venues (from the Grand Shrine of Ise to the Sonar Sound Tokyo or Aqua Metropolis Osaka Festival), which has all come from a distinctive character of the 21st
centuries' musical environments around her. Her serene sounds and the innovative style based on tradition has also been received high critical acclaims including "The Wire" and "The Higher Frequency" and so on.
http://soundquest.exblog.jp/